On World No Tobacco Day 2021 we're encouraging people who smoke to Commit to Quit. Check out our #WNTD videos featuring key experts talking about the physical and mental health benefits of stopping smoking, and more:
Commit to Quit on World No Tobacco Day 31 May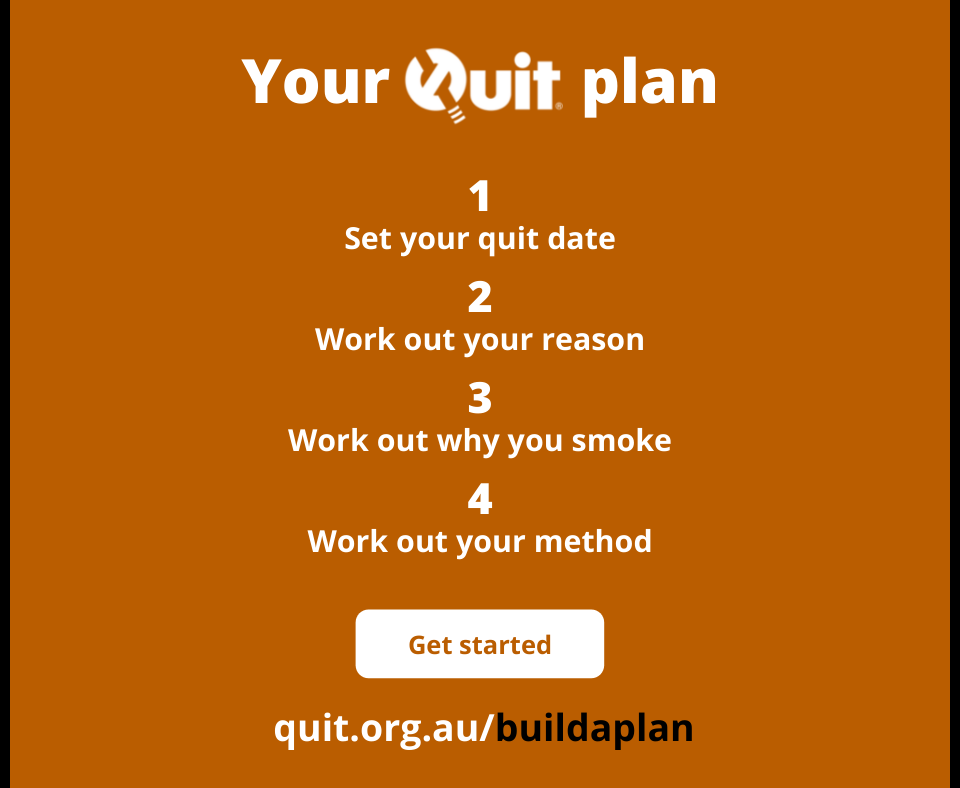 Meet Dave
Dave smoked for over 20 years before quitting with the help of stop smoking medication. Watch Dave's story to learn how he quit for good.
We're here to support you
Quitline (13 7848) is a culturally safe space
Aboriginal Quitline counsellors offer non-judgemental and empowering support to Aboriginal people who want to stop smoking. We're here to support our mob to live smokefree. Call 13 7848 and ask to speak with an Aboriginal Quitline counsellor. For more information on Aboriginal Quitline click here.
Quitline is an inclusive and culturally safe space for people in the LGBTIQA+ community. Quitline counsellors can chat to you in a culturally appropriate and accessible way. You'll also find peers working in the service. Find out more.
You don't have to be ready
You don't have to be ready to stop smoking to chat with a Quitline counsellor. If chatting on the phone isn't your thing, explore our other support options. These include QuitTxt and QuitMail. You can also join our Facebook community to hear from others, ask questions and share experiences.