PLEASE NOTE: ALL CONTENT INCLUDING PRESS RELEASE AND RADIO GRABS EMBARGOED UNTIL 17 OCTOBER 2021.
Media contact
For all media enquiries, please contact:
Jane Kneebone
Ph: (03) 9514 6462
jane.kneebone@cancervic.org.au
Press release (EMBARGOED UNTIL 17 OCTOBER)
Download press release (PDF).
Radio grabs (EMBARGOED UNTIL 17 OCTOBER)
Download (.mp3) pre-recorded radio grabs of Dr Sarah White, Director of Quit Victoria.
EMBARGOED UNTIL 17 OCTOBER
Radio grab F (for regional areas)
Sticky Blood TVC
Quite a Difference TVC
Health professional's message
Director of Cardiology at Western Health and Heart Foundation spokesperson, Associate Professor Nicholas Cox talks about the impact of smoking on heart health which he sees everyday through his work at Sunshine Hospital.
Campaign assets
Click the images to download campaign assets.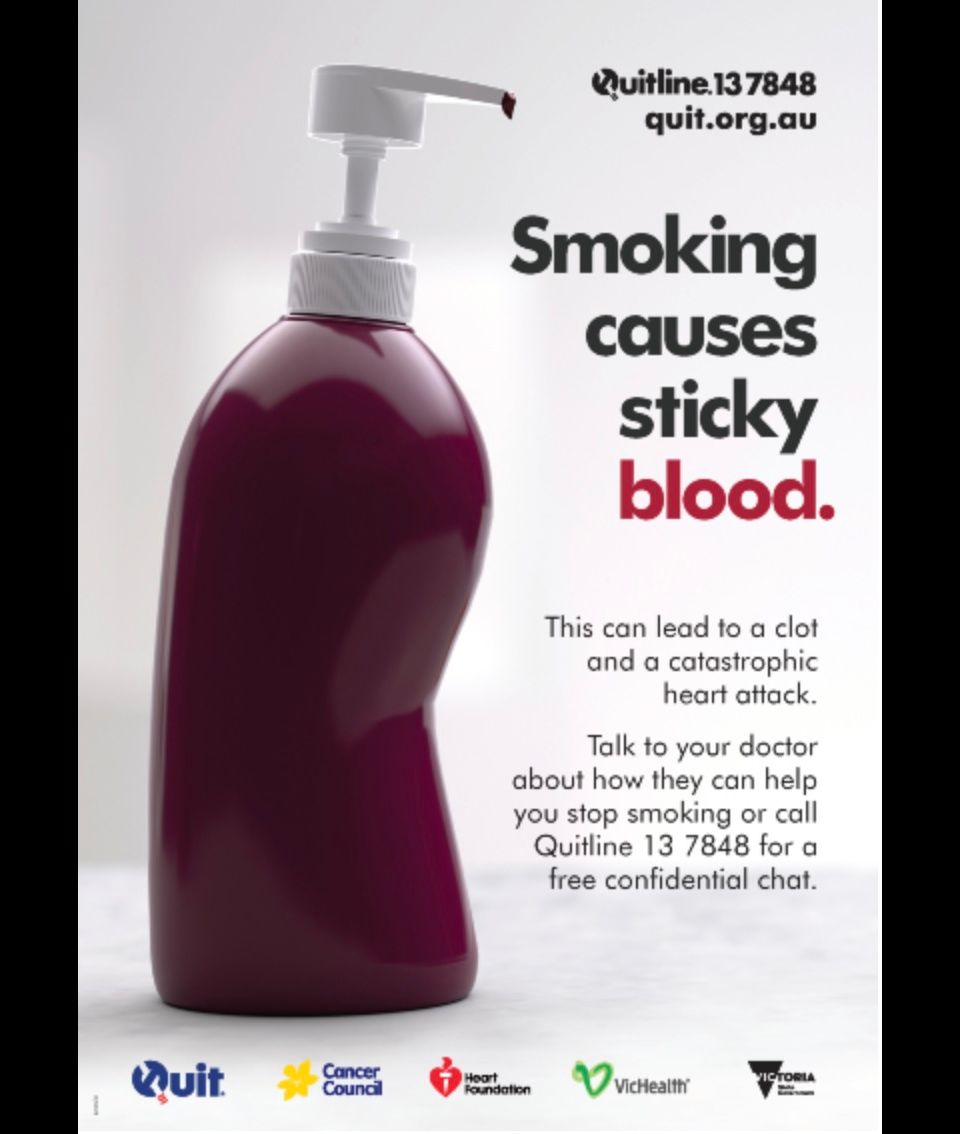 Infographic

Social media assets