Top tips to stop smoking and start saving.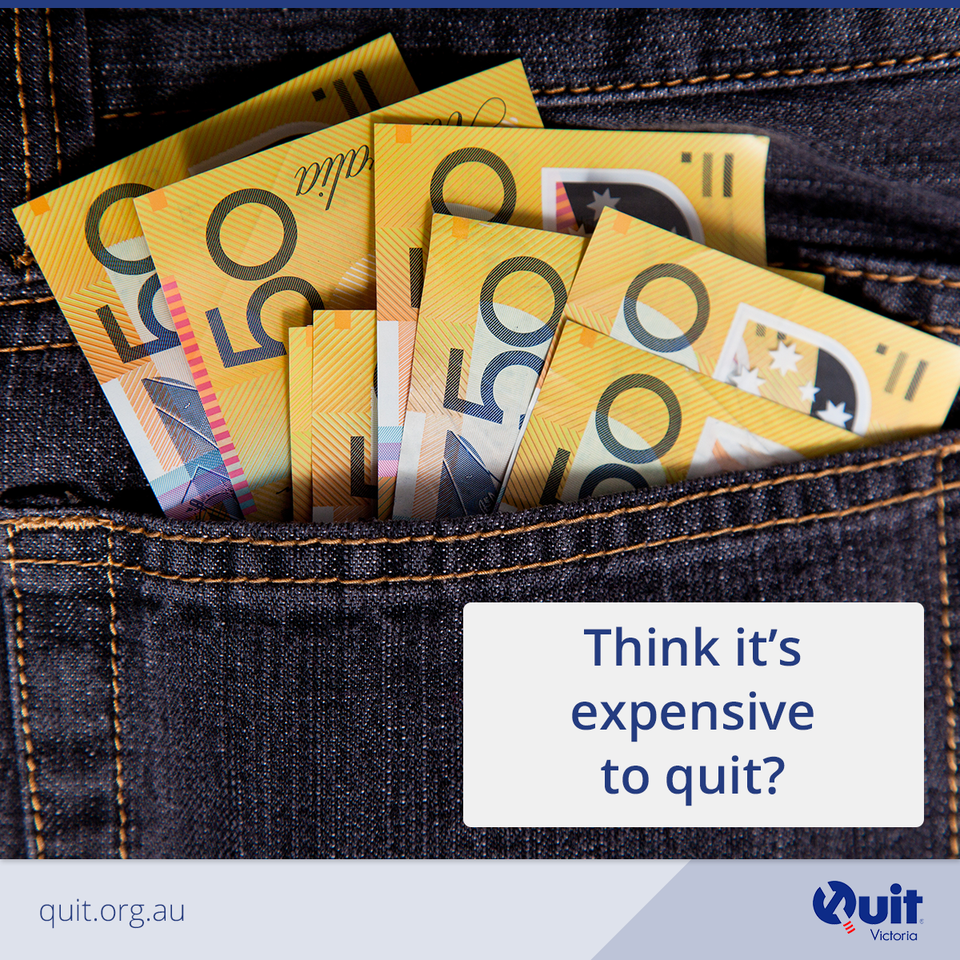 Have you thought about quitting, but are worried about the cost of things like nicotine patches?
You're not alone; lots of people who smoke say that they can't quit because it's too expensive.
Although it feels like nicotine replacement therapy (NRT, such as patches and gum) is expensive, when you compare it to the long-term costs of smoking, the price of NRT looks much better.
Don't let cigarettes own your finances – take back control and spend your money on the things that make you happy.
Got your eye on a new TV? Always wanted a family holiday to Bali? Fancy replacing your car? All of these things could be yours!
Here are our top tips to start saving…
Crunch those numbers Quit's online cost calculator can help you work out how much you spend on cigarettes on a daily, monthly and yearly basis. If you smoke a pack a day at $30 a packet that's $210 per week, $913 per month and $10,950 per year of your hard-earned cash that you could instead spend on the things you want.

Speak to your doctor Not only can your doctor advise on the best quitting approach, they can also lower the costs of stop smoking medications with a prescription. Nicotine patches and prescribed stop smoking tablets are available at reduced rates under the Pharmaceutical Benefits Scheme (PBS). See What to ask your GP.

Call the Quitline 13 78 48 Calling Quitline greatly increases your chances of stopping smoking successfully. Our friendly and qualified counsellors are like personal trainers for quitting - they can help you build a plan and overcome any obstacles along the way. You can request a call-back totally free of charge.
Request a callback
Jayson's story
Jayson used to smoke 50 cigarettes a day, sometimes waking up in the middle of the night to have a cigarette.
But when he suffered a stroke, aged just 35, he decided to make some changes for the sake of his health and his family.
He has been quit for nearly 15 years, saving over $16K a year – that's around $240,000 all up!
"I've been able to go on holidays with my family. I bought a new car... ...I would have never been able to afford any of these things if I hadn't stopped smoking,"
Last updated May 2023.
You can help us improve by letting us know when you think we could do better and when we got it right. To help us improve, please go to Complaints, Compliments and Feedback page.
Better lifestyle
Inspirational
Reasons to quit
Save money
Stories