In 2015-16, smoking cost the Victorian economy approximately $3.7 billion in tangible costs and $5.8 billion in intangible costs associated with premature deaths. Approximately $2.7 billion per annum of the tangible cost is being borne by Victoria's business sector.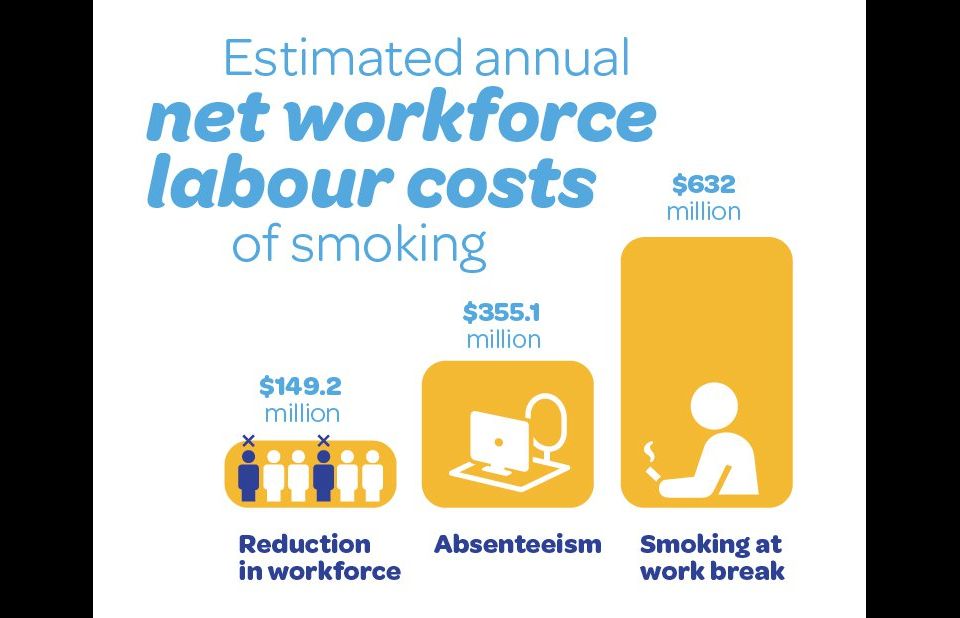 A projected 450,000 Victorians who currently smoke will die prematurely if they continue to smoke long-term. The prevalence of adults smoking each day was 13.5% in 2014-15. Quit Victoria believe it's possible to reduce the daily smoking prevalence to 5% by 2025.
What are the benefits of hitting this target?
Each of Victoria's current smokers who quit would have an extra $1000-$7000 available each year of their lives to spend in the Victorian economy.

A total saving of $4 billion in tangible social costs from 2017–2025.

The costs and misery of diseases caused by tobacco – currently 8% of the total disease in Victoria would be prevented immediately