Your GP is an excellent first point of contact if you're thinking about stopping smoking.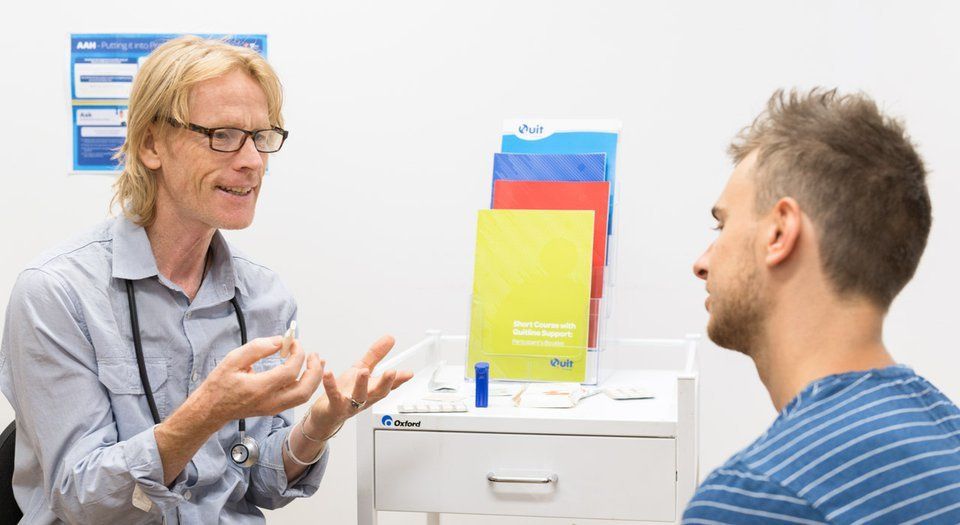 Seeing your GP is a good first step when planning to quit.
This is important, especially if you are pregnant, have any medical conditions (including a mental illness) or are taking any medicines. Chemicals in tobacco smoke can affect how some medicines work. This means that some medicine dosages may need to be changed when you stop smoking.
Your GP can help by:
Providing advice on medications to help you stop smoking. These include nicotine medications and prescribed stop smoking tablets.

Writing you a script for these medications. Some of the medications are available on the PBS, which means they will be cheaper if you have a script. 

Advising you on how your usual medicines may need adjusting when you stop smoking. 

Referring you to Quitline. It's completely free, and Quitline will contact you on a day and at a time that suits you. 
Your GP can also offer encouragement and support along the way. They can chat to you about any worries you might have about stopping smoking.
Here are some questions you may want to ask your GP about stop smoking medications:
What medications are available to help me stop smoking? 

What stop smoking medications are most suitable for me? 

Which stop smoking medications are cheaper with a script? 

How can I avoid or reduce side effects?

Will any of my usual medicines need adjusting when I stop smoking?
You can also download the Your Stop Smoking Plan resource. You can take it to your appointment with your GP, and you can complete it together.
Did you know that the best way to quit is to use stop smoking medications and to speak with a Quitline counsellor?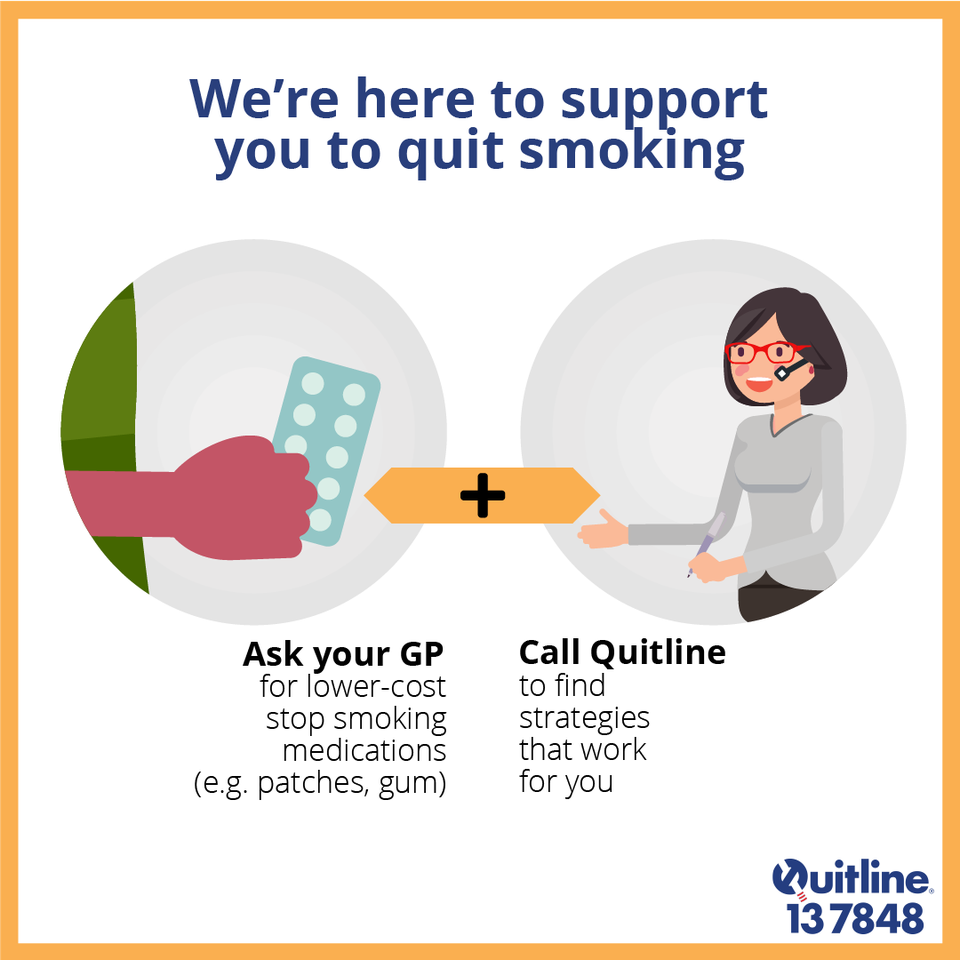 Last updated November 2021.
You can help us improve by letting us know when you think we could do better and when we got it right. To help us improve, please go to Complaints, Compliments and Feedback page.
NRT
Preparing to quit
Support