So, you're ready to quit smoking – congratulations! Here are some ideas for getting started and getting prepared.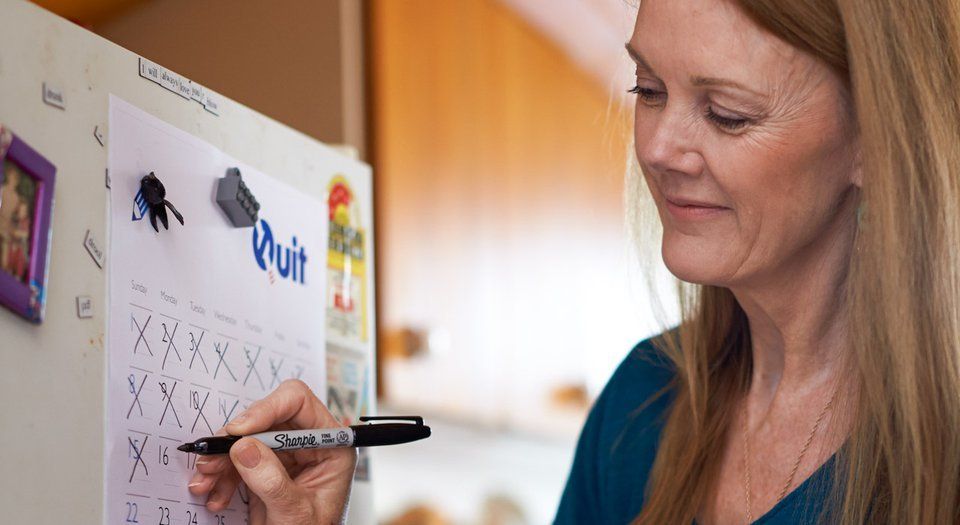 Making the decision to give it a go is a huge step: well done! Before you dive in, here are some steps you can take to boost your chances of smokefree success.
1. Give the Quitline a call
Our experienced Quitline counsellors can give you advice and tips and help you develop a plan to quit. Also, speaking to a Quitline counsellor actually makes you more likely to succeed at quitting! Request a Quitline callback.
2. Don't suffer more than you have to
Ask your doctor about nicotine replacement therapy (NRT) or prescribed stop smoking tablets to help you deal with nicotine withdrawal. Using these with Quitline boosts your chance of quitting successfully.
Call Quitline on 13 7848 or request a Quitline callback.
3. Set a quit date (and try to stick to it)
Setting a quit date can make you feel like you're taking control of the smokes. It gives you time to prepare. But if you don't stop on your quit date, don't worry. It's not a test. It's just a way of helping you focus and giving you time to put your plans into action. Just choose another time and have another go.
Read more about setting a quit date.
4. Learn what to expect in the first few weeks
Consider how you'll deal with triggers, cravings and nicotine withdrawal before they strike.
5. Take the pleasure out of smoking to make it easier to say goodbye
Here are some ideas to try before your quit date:
Change where you smoke. If you like to smoke while sitting down outside in the sun, try forcing yourself to stand instead of sitting and do it near the rubbish bin or in the laundry – somewhere you don't particularly enjoy being.

Change when you smoke. Like to have a smoke after dinner? Or with a coffee in the morning? Try to break this link by having that smoke before dinner or later in the morning without the coffee to see how you go.
6. Other ways to prepare for quitting:
Try our Quit Plan.

Make your car or home smokefree. 

Say no when people offer you a cigarette. 

Try some of our distract me tips. 

Try a smokefree day. (Some people even quit for good after a smokefree day.)
For help with any of these and more, call the Quitline. Or request a Quitline callback.
Last updated October 2021.
You can help us improve by letting us know when you think we could do better and when we got it right. To help us improve, please go to Complaints, Compliments and Feedback.
Expectations
Inspirational
Motivation
Preparing to quit