Vaping is on the rise in adolescents, and associated with a range of mental health challenges, including anxiety, depression and stress, according to a new report by the Australian Institute of Family Studies (AIFS).
Wednesday 11 October, 2023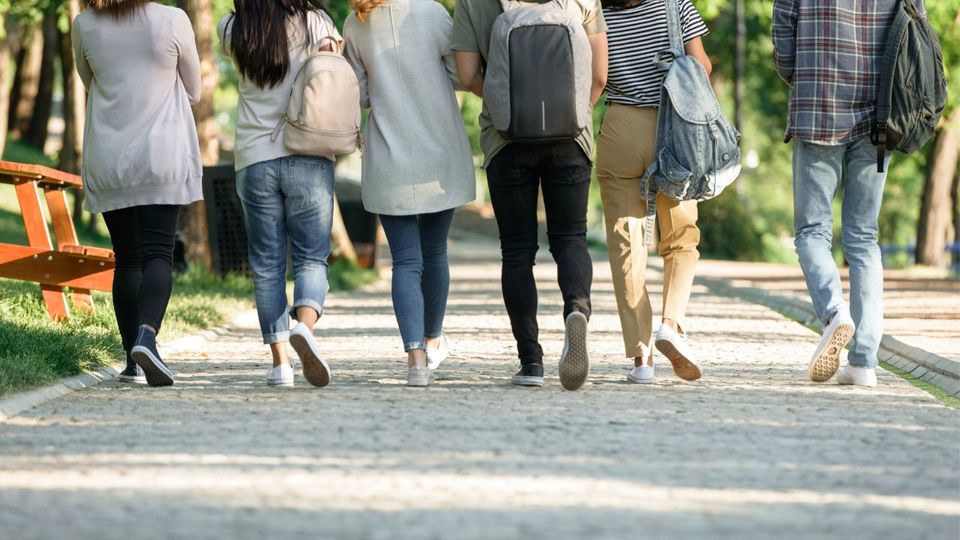 Based on a review of existing Australian and international research, the policy and practice paper will help practitioners working with adolescents better understand the prevalence of youth vaping, the risk factors that can lead to uptake, and the relationship between mental health and vaping.
According to Australian research cited in the report, the number of 14-17 year old Australians who vape has risen almost 12 fold in just four years (from fewer than 1% in 2018 to 11.8% in 2022).
The paper highlights concerning risks to youth wellbeing linked with vaping – including its association with anxiety disorders, higher perceived stress levels, depressive symptoms and suicidal ideation in adolescents.
Report co-author and Research Fellow at AIFS, Dr Mandy Truong, said while a lot is still unknown about the cause-effect relationship, it's important that the link between vaping and mental ill-health is better understood and explored.
"We can't say that for every teen who uses e-cigarettes, their mental health will suffer as a result," Dr Truong said.
"However, we do know that having depressive symptoms makes you more likely to use e-cigarettes and vice-versa – so there is a strong association there."
Director of Quit, Rachael Andersen highlighted Quit's concerns with young people using e-cigarettes, and the need to ensure services are in place to best encourage and support people who vape to quit. "We know that 54% of all Victorian adults who vape are aged under 30. And the number of teens using e-cigarettes is skyrocketing. This new report from AIFS shows the risk vaping may pose to the mental health of our next generation.
"Our Quitline counsellors are well placed to help people battling nicotine addiction. We have supported Australians to stop smoking for more than 30 years. The opportunity now is to encourage people who vape, especially teens and young adults, to seek our support to quit."
Dr Truong said the link between vaping and mental health challenges should be a warning sign to anyone who works with or supports adolescents, including parents, teachers, practitioners and members of the community.
"Finding out a teen is vaping might be a trigger to investigate further. Is there an underlying mental health issue? Are they vaping to relieve stress or anxiety?" Dr Truong said. "Or, if it's already known that there are mental health concerns, does the teen realise that vaping could potentially exacerbate those issues?"
"While the young person might be reaching for an e-cigarette as a stress relief, it could actually be making them more stressed," Dr Truong said.
Dr Truong said that practitioners such as psychologists and social workers are encouraged to routinely assess young clients and their families for e-cigarette use.
"If vaping is part of a teen's coping strategy, it's important to suggest alternative strategies to deal with stress, negative moods, poor concentration or anger," Dr Truong said.
"Providing credible and non-judgmental support to help them reduce or stop vaping could make a significant difference to their life." Quit recently launched its online hub – Get the Facts on Vaping – intended to equip parents and carers of young people with information and support to talk to young people about vaping.
"With vaping rates soaring, we've also seen a tripling in teen smoking. This is the first time Australia's teen smoking has risen in decades. We know smoking and vaping are interrelated. The sooner we can help young people and their parents to talk about and seek support to quit, the better the health outcomes for Australians," Rachael Anderson said.
As well as depressive symptoms and suicide-related behaviours, other risk factors for vaping include the use of other tobacco products, friends' positive attitudes towards vaping and parental smoking.
Research has identified a number of reasons that teens vape, including to fit in with peers, to manage stress, to experiment or rebel, or for the taste, fun or entertainment.
The report found that greater awareness of and education about the risks and harms of vaping for adolescents among families, practitioners and educators is needed.
---
ENDS -
Prue Gildea, Senior Media Advisor, Quit. M: 0400 394 274

Kate O'Connor, Media Manager, AIFS. M: 0499 860 257