Have you thought about putting a plan together? Deciding to quit is a big step. How about a strategy list to make it easier for you?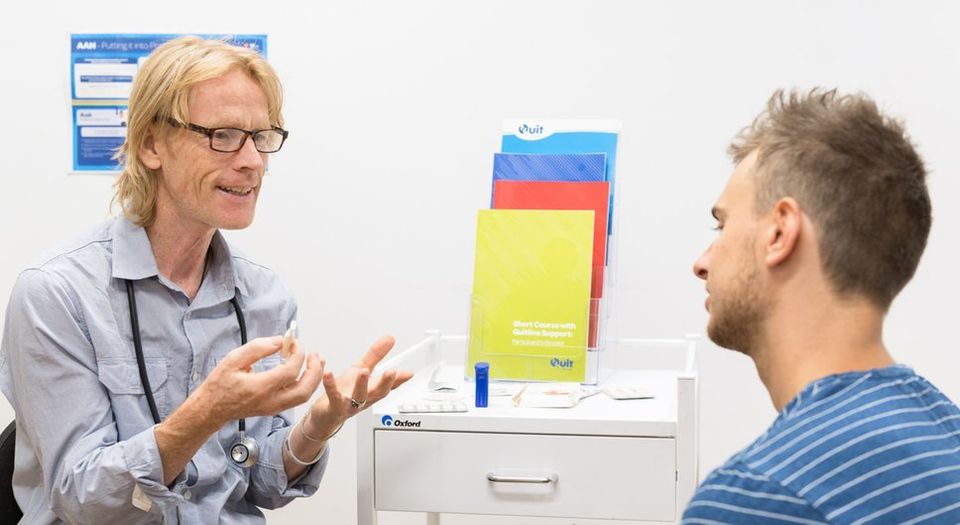 There's more to quitting smoking than, well … stopping smoking.
But before we get to quitting, let's look at why we smoke.
Try thinking about smoking as two elements: the physical addiction to nicotine (when we need a cigarette) and then the emotional or situational triggers (when we want a cigarette) such as stress, alcohol or a work break.
In order to quit, you need to think about both of these aspects and how you will manage them.
NICOTINE ADDICTION + TRIGGERS (emotional and routine) = URGE TO SMOKE
Just dealing with one side of the smoking equation may not be enough, because you might be tripped up by the other.
The most effective way of dealing with the nicotine addiction is to use Quitline (13 7848) with either nicotine replacement therapy (NRT) or a prescribed stop smoking tablet. If you choose NRT, a combination of the patch and a faster-acting type, such as nicotine mouth spray or gum, is the most effective. Talk to your health professional about what would be best for you.
Along with tools to deal with nicotine cravings, you'll need to plan ahead around how you will manage triggers such as a stressful work day.
Before you quit, it's a good idea to:
Set yourself a goal to try one or two of the above now and one or two later. Good preparation is really important and can help you quit for good.
If you need help with any of these, give the Quitline a call or request a Quitline callback.
Last updated February 2022. You can help us improve by letting us know when you think we could do better and when we got it right. To help us improve, please go to Complaints, Compliments and Feedback page.
Better lifestyle
My health
Preparing to quit
Stories
Triggers