It took Ian a few attempts to quit but when he stopped smoking for good, he got a new lease on life and superhero status. One of 10 You Quit You Win competition winners, Ian shares his story.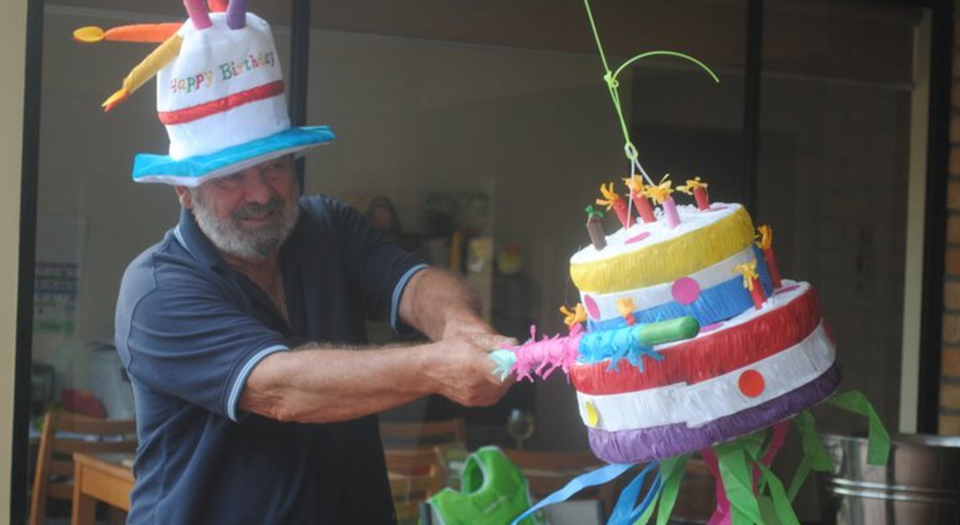 When I quit after years of addiction, I realised the biggest reward wasn't the extra money, the improved health or the lifestyle freedoms that quitting afforded.
The greatest gift was knowing that my grand kids now had the Grandpa they deserved all along. I became a superhero in their eyes; a role model who could stand tall; a man who fought his way through and came out the other end stronger and braver than ever.
For many years I had my head in the sand. I couldn't see how my nicotine addiction impacted on the people I cared for most. I burned so many dollars and hours on cigarettes … money and time that could have instead bought fun for my family. It's better late than never.
Other health problems forced me into early retirement. If I was still smoking, things would be tight but no longer having to budget for expensive cigarettes means there's enough cash to enjoy it. Life is full of smiles, travelling a few miles and ticking dreams off wish-lists. 
I've won back years of life and energy to do the things I love - to go fishing; to have conversations filled with laughter; to spend time with family and friends who supported me through my many quit attempts and withdrawals.
I can now take big deep breaths of fresh air.
I'm no longer a slave to nicotine.
If you're thinking of quitting or just need tips and support, give Quitline a call on 13 7848 or SMS 'call back' to the same number to request a callback. Quitline is free, easy and you'll chat with a trained Quitline counsellor who will listen to you without judgement. Learn more about what Quitline can do for you here.
Meet Wendy, Quitline counsellor
Benefits
Better lifestyle
Health benefits
Inspirational
I've decided it's time
Motivation
My family
My health
Quitline
Quitting attempts
Reasons to quit
Save money
Secondhand smoke
Stories
Support
Withdrawal